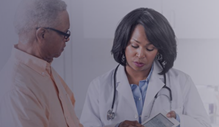 What to expect with Dysport® treatment
In clinical studies, Dysport helped reduce stiffness and the associated pain in both upper and lower limb spasticity for up to 12 to 16 weeks or longer. This may help lessen your symptoms, allowing you to enjoy doing what is important to you.
Patient experience
In a global Internet-based survey – Patients Living With Spasticity – almost 1 in 4 patients living with spasticity reported a duration of response of their treatment of less than 3 months.
How is Dysport treatment given?
Dysport is given by a specialist, and treatment is based on your individual needs
Here's what may happen during a typical office visit:
Dysport is given as an injection into your affected muscles

Depending on how many muscles are affected, your doctor may give you injections in a few different muscles or change the location of injections

Your doctor may tailor the amount of injections or dose of Dysport to your individual needs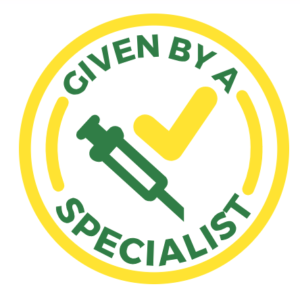 Results After Injection
For adults with upper limb spasticity, approximately 3 out of 4 patients had a response to treatment at week 4, as measured by a reduction in stiffness in the elbow, wrist, or finger muscles. For adults with lower limb spasticity, nearly half of patients treated with Dysport had a response to treatment at week 4, as measured by a reduction in muscle stiffness at the ankle joint.
Common side effects
The most common side effects of Dysport in adults with upper limb spasticity include:
The most common side effects of Dysport in adults with lower limb spasticity include:
muscle weakness

pain in your arms or legs

fall
Tell your doctor if you have any side effect that bothers you or that does not go away. These are not all the possible side effects of Dysport. For more information, ask your doctor or pharmacist. You may report side effects to the FDA at www.fda.gov/medwatch or call 1-800-FDA-1088.
In a clinical trial, most patients needed treatment again between 12 and 16 weeks. Some had a longer response and were treated again at 20 to 24 weeks.
After you have an injection of Dysport, the effects of treatment will lessen over the next several weeks. Because Dysport injection therapy is not a cure, another treatment session will be needed to reduce muscle stiffness. Treatment with Dysport can be repeated when the benefits from the previous treatment have decreased, but there should be at least 12 weeks between treatments. Your doctor will decide when you are ready for another Dysport treatment session.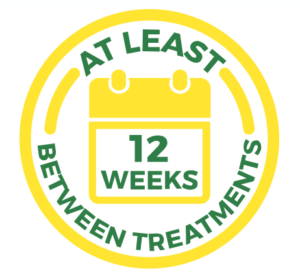 The most important safety information you should know about Dysport
Dysport may cause serious side effects, including problems breathing or swallowing and/or spread of toxin effects, that can be life threatening and death can happen as a complication. These problems can happen within hours, or days to weeks after an injection of Dysport.
Tracking Progress with Dysport
Tracking your experience after a Dysport injection can be a helpful tool in your discussions with your doctor about treatment for adult spasticity. Take notes on how your symptoms have changed and how you are feeling. Discuss your notes with your doctor at your next appointment about how Dysport may have helped those symptoms. Some things to track include:
What is your expectation while on treatment?

What changes have you noticed in your muscle stiffness since your first injection?

Have you noticed anything different about how you are able to move your arms and legs?

What improvements have you seen since your last Dysport injection?

Have you experienced any side effects?

Are you experiencing any new symptoms?

What is your typical day like?
Learn more about Adults with Spasticity